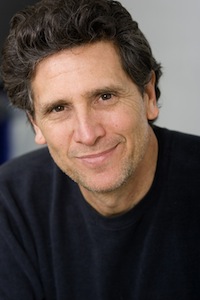 About Me
I've been providing
Mobile Massage Therapy and Healing Bodywork
throughout the greater Los Angeles area since 1994. I also provide service in my Sherman Oaks, CA studio.
Since graduating from the the Touch Therapy Institute, I have accumulated over 15,000 hours of hands-on experience. While I specialize in Sports Massage and Deep Tissue work, I blend aspects of Swedish, Acupressure, Therapeutic Stretching and Reflexology to create a healing treatment that is tailored to your specific needs. Although founded in fundamental massage techniques, my nearly 20 years of experience allows me to extend into various types of physiotherapy, often without the use of any lotions or oils.
I am licensed by the State of California Massage Therapy Council (Lic#29450). This allows me to practice massage therapy anywhere in the state.
I was also certified in Pregnancy/Prenatal massage by Kodua Michele in 1996, and have especially enjoyed the opportunity of providing a gentle, relaxing and nurturing experience for many, many moms to be. I have clients who entrust me with their children, their parents and their grandparents. I've literally treated people from age 5 to 85.
I have been able to be of assistance in treating patients in nursing homes and hospice care as well.
An active amateur athlete all my life, I spent 3 years ('96-99) at Billy Blanks' Tae-bo World Training Center in Sherman Oaks, and have worked closely with clients of Vanessa Giorgio's Lotus Kitty Yoga and Power Cycling in Studio City (Lotuskitty.com) since 2006. I've treated athletes of all sizes, shapes and backgrounds, amateur and professional, including the NFL and Major League Baseball.
Since many clients are involved in the Entertainment Industry, I have also brought my services to television studios, film sets, post production editing bays as well as all types of business offices large and small to provide a short break for employees whose supervisors are seeking to improve productivity and overall morale.
I've also had great success treating mild sleep disorders and anxiety arising from grief and/or illness.
I regularly work with several Chiropractors including Dr. Roni Schnitman of Sherman Oaks and Calabassas, Dr. Mark Fenton of Valley Village, and Dr. Fred Lerner, PhD, of Beverly Hills and West Los Angeles.
As a member of the Sherman Oaks LeTip business group, I am a part of the Sherman Oaks Chamber of Commerce.
Several clients from various walks of life have received regular treatments for over 10 years, occasionally adding light physical training and yoga instruction.
Whether you seek general stress relief and relaxation, relief from chronic pain conditions and headaches, or from sports training and over training, I have the experience and skills to help. When you call me we can discuss your specific needs and be sure that when we work together, the communication lines are open so that you get the treatment and results you need.
Testimonials
"Don Agronsky has the best hands in California!! He is the best massage therapist I have ever encountered! His rates are reasonable. Highly recommend him - took away my stiff neck and released all my tension...5 stars!"
Robin R., Sherman Oaks, CA
5/27/2011
"Don is an amazing massage therapist!  You can go to him or he can come to you, which makes it so convenient.  He has helped me recover from a back injury, helped me reduce my stress, and keeps my body in shape.  He knows his stuff and is highly professional!  I would highly recommend him!"
Michele B., Van Nuys, CA
"I've been to a bunch of massage therapists and Don is by far THE BEST. He works out all the big knots that build up due to mental stress and he kneads all the muscles sore or tight from working out. I always feel like a whole new, relaxed me after a session with him."
Jackaay W.